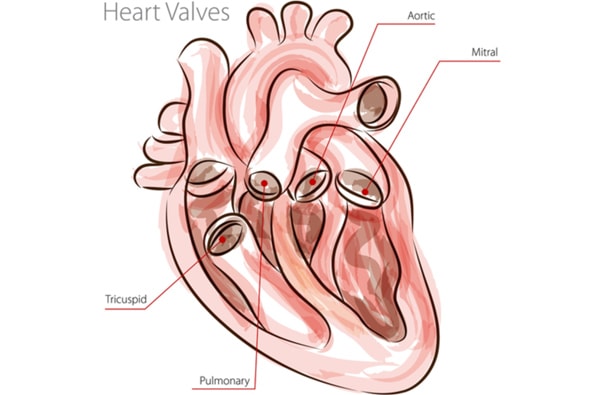 On May 28, 2015, Ramiro Coyt, a 66-year-old man suffering from an undiagnosed heart condition, was brought to Hollywood Presbyterian Medical Center for a series of additional investigations. Approximately two weeks prior to his transfer, he had been hospitalized for congestive heart failure, which is very common among the elderly and annually affects up to 6 million people in the U.S. Coyt's heart failure apparently occurred as a result of valve regurgitation, a condition which causes blood to travel backwards through the defective heart valve.
Ramiro Coyt had been constantly struggling with distressing symptoms such as shortness of breath, heart palpitations and fatigue for nearly 20 years, which terribly affected the quality of his life. As soon as he was transferred to Hollywood Presbyterian Medical Center from another hospital in Los Angeles, the man underwent multiple tests and procedures in order to receive an accurate diagnosis. The results revealed that both his aortic and mitral valves were greatly damaged and required surgical treatment, otherwise his chances of surviving for more than one year would have diminished considerably.
Despite of the serious risks associated with surgery due to Coyt's age and severe health condition, the man, whose family had been supporting him all along during those difficult moments, decided to undergo the intervention, as it was his only hope for a cure. Dr. Alexander Marmureanu agreed to perform a double heart valve replacement surgery and was bound to ensure the best outcome for Coyt's condition, regardless of the complexity and perilous nature of the case.
The highly experienced cardiothoracic surgeon and a team of well-trained medical professionals performed the challenging intervention, during which Ramiro Coyt's aortic and mitral valves were successfully replaced with artificial implants. The surgery was extremely demanding and its completion took approximately 10 hours. Due to the incredible dedication and efforts of Dr. Marmureanu and his team, the patient's health was restored and his condition began to improve slowly but surely.
Although Coyt had to overcome numerous obstacles throughout his five-month recovery, his health improved substantially following surgery by virtue of Dr. Alexander Marmureanu's amazing skills and the professionalism of his medical team. However, the tireless endeavors and prompt intervention of the medical staff and caregivers at Hollywood Presbyterian Medical Center undoubtedly contributed to the patient's astonishing recovery. They did all in their power to promote a thorough rehabilitation and immediately attended to the multiple complications the man suffered over the course of his hospital stay.
Ramiro Coyt's recovery was delayed by a series of severe complications, including pneumonia, three cardiac arrests, sepsis and the failure of multiple organs. Nevertheless, everyone at Hollywood Presbyterian Medical Center teamed up in an effort to provide the man with the care and attention he needed. Debbie McNeal, his occupational therapist, was deeply touched by this display of compassion. "It is something I have never seen before at this level. This is just the most wonderful story of all stories. The caring went viral throughout the hospital in an effort to make sure he was well taken care of", she said. His family was also stunned by the relentless work of the medical staff and is forever grateful for having encountered such wonderful people. "There is no amount of money that can repay the hospital for what they did to keep my father alive", said Elena, the patient's daughter.
In August, Ramiro Coyt's health was satisfactory and consequently, he was transferred to a rehabilitation hospital, where he was taught how to walk, breathe, eat and talk on his own, as the complications he went through severely impaired his body's functions. Finally, Coyt was allowed to return home on November 3, when he was completely healed and able to resume his normal life. Dr. Alexander Marmureanu was also extremely pleased with the progress his patient made and believes everyone involved in his recovery contributed to Coyt's spectacular rehabilitation. "Everyone did a great job. It was a difficult case but nobody wanted to give up", the cardiothoracic surgeon said.