Being one of the most successful surgeons in California, Dr. Alexander Marmureanu is always happy to accept new challenges and what better place to do so other than the racing track, in the great company of Patrick Long, the factory Porsche driver, and the Porsche Motorsports North America Team.
In a recent interview, Dr. Marmureanu opens up about some of his hobbies, such as skiing, tennis and competitive car racing.
Dr. Marmureanu is test driving his Porsche 911 GT3 R, at Willow Spring, which is a historical racetrack built in 1952 and inaugurated in 1953, with the help of Porche Motorsports North America's team.
After the first driving session, Dr. Marmureanu described for us what he felt when he was driving the Porsche: "I love the car, a lot of power, a lot of grip, quite a monster."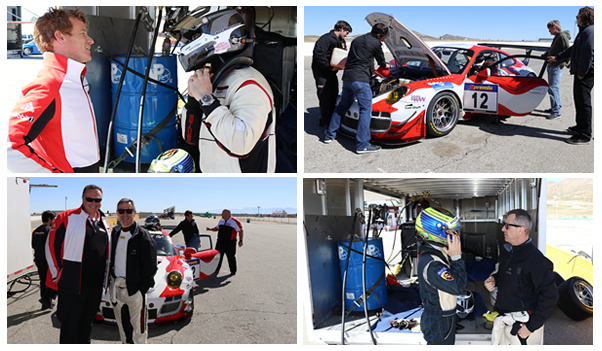 As if Dr. Marmureanu was not convincing enough about what an amazing experience driving a Porsche 911 GT3 R is, Mr. Patrick Long offers us some additional details about today's driving session. According to Mr. Long, Dr. Marmureanu showed good physical fitness and his natural ability at controlling such a powerful vehicle. When asked what the most incredible part of today's experience was, Mr. Long did not hesitate to say that it had to be Dr. Marmureanu's passion and the fact that he was enjoying every moment of it.
The Amazing Team from Porsche Motorsport
According to Dr. Marmureanu, this experience would not have been possible without the help and support of an entire team of specialists from Porsche Motorsport North America, such as Nick Lester, customer support manager, Andrew Gregory, the electronics and track support specialist and Mike Welch, from road race engineering. Another important mention is Mr. Dwain Dement, Vision Motorsport owner,