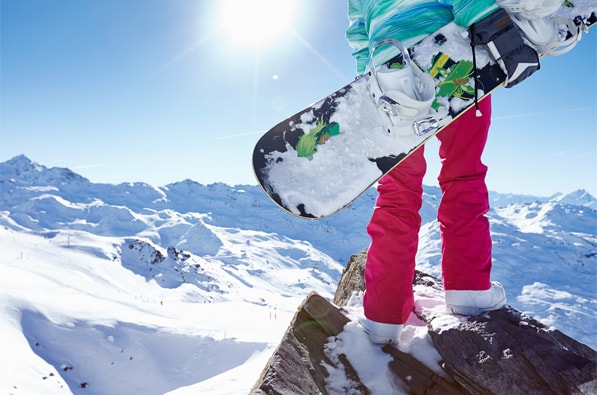 In December 2008, while he was on a ski trip in Aspen, Colorado, Dr. Alexander Marmureanu rescued 15-year-old Hannah Cohen-Fuentes with the help of his son, Nick, also 15 at the time. The girl was found unconscious and nearly buried in snow, as she had fallen in a tree well following a snowboarding accident. She was subsequently brought to Aspen Valley Hospital by ski patrol, which the cardiothoracic surgeon called immediately, where she received treatment for her concussion.
Hannah Cohen-Fuentes, a high-school student from Washington, D.C. and an avid snowboarder, was on Aspen Mountain's Nose of Bell run with her brother and sister when they became separated. Assuming she had just gone ahead, Hannah's siblings continued snowboarding, unaware that she had fallen, hit her head and landed in a tree well. Luckily, her purple snowboard was noticed by Nick, who happened to be skiing in the same area. He quickly announced his father. Dr. Marmureanu was only 5 feet away, on the opposite side of the tree, but failed to see the injured girl from where he was due to her being almost buried in snow and wearing white equipment.
After the two dug Hannah out of the snow and removed her mask, goggles and snowboard, she slowly started to regain consciousness. The girl was soon able to recall what happened and even remembered her sister's phone number, whom Dr. Marmureanu called right away. The cardiothoracic surgeon and his son then proceeded to contact ski patrol in multiple ways. They asked Hannah's family and a ski instructor who was close by to call and also radioed in themselves. Several ski patrollers arrived soon after to stabilize her and Hannah was subsequently transported to the hospital. "Ski patrol did such a good job", Dr. Alexander Marmureanu said.
Thomas Cohen, Hannah's father, was grateful Dr. Marmureanu and his son found her. "It was just incredibly fortunate that the surgeon found her. He may have saved her life", he said. As for Hannah, who was still a little affected by the accident a week after it occurred, she believes the experience have taught her some valuable lessons. "You have to be careful. You're not always safe. I don't even know what would have happened if I hadn't been wearing a helmet", the girl concluded. According to the doctors at Aspen Valley Hospital, no permanent trauma ensued following the fall and she eventually made a full recovery.
However, had it not been for the prompt intervention of Dr. Alexander Marmureanu and Nick, the situation would have probably taken a more dramatic turn. The rescue would have entailed a considerably longer time, as ski patrol would not have known Hannah's exact location, and her injury could have also worsen in the meantime due to the low temperature. Dr. Marmureanu believes it was simply a matter of luck. "We didn't do much. We got lucky that we found her", the surgeon said.