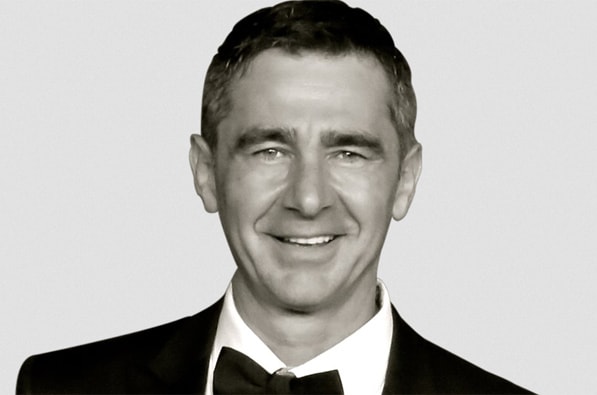 Dr. Alexander Marmureanu is one of the most successful cardiothoracic surgeons in California, having worked at numerous renowned hospitals and medical centers throughout the U.S., including Mount Sinai Hospital, where he also completed his residency. With an impressive medical experience of 20 years, he is currently practicing at St. Vincent Medical Center, Hollywood Presbyterian Medical Center, Cedars Sinai Medical Center and UCLA Medical Center, performing over 400 surgeries every year.
In 2002, Dr. Marmureanu founded the California Heart & Lung Surgery Medical Center, which provides a wide variety of innovative surgical techniques for patients suffering from heart or lung conditions, as well as outstanding medical care focused on individualized treatment plans. His special expertise in minimally invasive surgery allows him to perform complex robot-assisted interventions on patients diagnosed with severe conditions such as lung cancer, mitral valve prolapse or coronary artery disease with the aid of the da Vinci Surgical System.
Having moved to the U.S. in the 90s to accomplish his dream of becoming a surgeon, Dr. Alexander Marmureanu has relentlessly pursued his aspirations and believes hard work is the key to success. After completing a fellowship program in Cardiothoracic Surgery at UCLA Medical Center, he joined the faculty as a Clinical Instructor in the Department of Surgery and was subsequently appointed Director of Thoracic Surgery at Century City Hospital, dedicating all his time and effort to building a Center for Thoracic Surgery. Dr. Marmureanu is currently a member of multiple nationally and internationally acclaimed medical associations and committees, including the Los Angeles County Medical Association, the International Society for Minimally Invasive Cardiothoracic Surgery and the Association of International Vascular Surgeons.
Although Dr. Marmureanu considers medicine to be his primary passion, the surgeon also enjoys leisure activities such as tennis, skiing and car racing and believes it is very important for aspiring medical professionals to have other interests as well. In a recent interview, Dr. Marmureanu talked about his time as a Clinical Instructor at UCLA Medical Center when he would work with hundreds of residents, stating that he saw the most potential, career-wise, in those who had other passions in addition to medicine and who displayed amazing self-control and determination. The L.A.-based surgeon believes that people who are high-achievers are usually best suited for this profession, as engaging in various hobbies and obtaining great results at activities unrelated to the medical field can help one maintain their interest in medicine alive.
Dr. Alexander Marmureanu himself leads a very active lifestyle which undoubtedly seems incredibly exhausting to most people. He works from 6AM to 9PM, performing two or even three surgeries daily and offering medical consultation 3 days a week at UCLA Medical Center, Cedars Sinai Medical Center and St. Vincent Medical Center. Moreover, the cardiothoracic surgeon regularly travels for charity work in countries such as Cambodia, Armenia, Mongolia, Uzbekistan and Azerbaijan.
In addition to providing people in L.A. and Hollywood area with his excellent services, Dr. Marmureanu is always available to travel anywhere in the world to perform complex surgeries on patients who desperately need a highly skilled and experienced surgeon. With such a hectic schedule, it is hard to believe Dr. Alexander Marmureanu has any time left to enjoy his hobbies. However, he always manages to maintain a balance between his profession and personal life and to make time for pursuing his passions, believing that where there's a will, there's a way.